Books & DVD's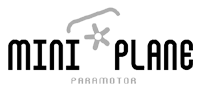 Our Favorites:
Tips & Tricks From the Pros
Presented by OZONE POWER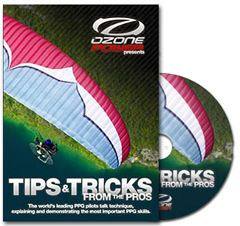 The world's leading PPG pilots talk technique, explaining and demonstrating the most important PPG skills.
This DVD is, we think, possibly one of the most information-packed PPG DVDs ever created and we are excited to get it out there into the hands of pilots around the world. It is available in English only. The length is over 2hrs, mostly informational but with some action footage mixed in.

Buy it now in our eBay Store!
PPG Bible (current edition)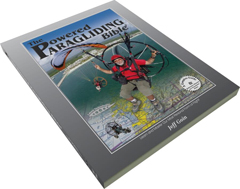 This book is the most thorough manual ever produced for our sport, offering a concise treatment of subject matter for anyone serious about flying.
It will be appreciated by those just learning as well as those wanting to master the sport, to explore all it has to offer.
Buy it now in our eBay Store!
Master PPG DVD Set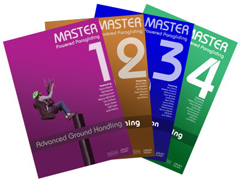 DVD - Master PPG 1-4
Advanced Ground Handling
Advanced Launching
Inflight Precision
Advanced Landing
Buy the entire Master Powered Paragliding series and save big with this COMBO!! Includes 1 each of Master PPG 1-4.
Buy it now in our eBay Store!
Combos, Combos!
Buy one of our various combos of Books and DVD's and save big!
These sets are the essential fundamentals for every Powered Paragliding Pilot's educational program.
There are many different Combo's to choose from, each one with great savings!
Shop them now in our eBay Store!
New Instructor Book!
Instruction looks easy—show someone what you do, and get them to repeat, right? Then why do so many students get injured or killed while learning? We can do better. We must do better. This book aims to help.
Pilots relish the freedom of our minimally regulated endeavor and we hope to keep it that way—minimally regulated. But the secrets to teaching success have, until now, remained locked up in individual instructor's toolboxes. After years of traveling, watching, taking notes, and being saddened by training mishaps, Jeff Goin decided it was time to do something.
For two years he focused on learning how successful instructors succeed; on how students learn, how they get hurt, what it takes to be effective, and what it takes to thrive in the business. This book includes best practices from dozens of successful instructors, then adds airline-level understanding of human factors—how we interact with machines—where appropriate.
Jeff's aviation background includes 15 years of teaching in various capacities and over 30 years of professional flying. More recently, he went through instructor certification programs for paragliding and paramotoring. Earning those instructor ratings was a small part of the research that went into this project. Here's hoping we can collectively make a difference.
Buy this now in our eBay Store!